VINOTURISMO_ENG
Villa Verdicchio, B&B for winelovers in Le Marche is for wine lovers and bon vivants. You can spend a lovely night in a former winery, in a great wine region where there are also so many other fun things to do and experience. It would be the ideal holiday for us.
Wine tourism (Enoturismo) is more than just hunting down wineries, it is enjoying all the beautiful things this region has to offer: A cultural visit to a village, a walk in the mountains, an afternoon at the beach…
Enjoyment is definitely a key word here!
"We visited Jesi and the beautiful surroundings of Corinaldo. Very picturesque villages and delicious food and drinks everywhere."
Discover Cupramontana the capital of Verdicchio. This Roman village is centuries old but still alive and kicking! It hosts numerous events every year such as the 'Notte dell Verdicchio' in August, the 'Infiorata' in spring and the grape festival 'Sagra dell'uva' in autumn.
Stroll along piazza IV novembre and through the narrow alleys past pretty Italian houses. Enjoy an ice cream at Ruggero, a delicious lasagne at Trattoria Anita or a pizza at Orietta.
The beautifully vaulted cellars of the former convent of S. Caterina house the MIG (Musei in grotto) This wine labelling museum tells the history and traditions of Verdicchio wine.
OUR ENOTURISMO LE MARCHE WINE TIP
At EnoCupra, the MIG's cuprense wine bar, you can taste local wines. In summer, aperitifs are fun in the old monastery garden. Often with live music or DJ set!
Come celebrate with us in late September during the 'Sagra dell'uva', the four-day grape festival dedicated to Verdicchio. Where this local white wine flows richly and you can taste delicious Marchegian specialities. A must for any wine lover! 
Read more about Sagra dell'uva.
From Villa Verdicchio you can walk straight into nature. A beautiful walk starts at the edge of Cupramontana on the campo boario and winds past vineyards and fields.
A nice stopover is Eremo dei Frati Bianchi, an old Hermitage monastery of the white friars from the 11th century. With natural protection from the surrounding rocks and forests, it is a lovely place to cool off.
OUR
ENOTURISMO LE MARCHE

WINE TIP
Near the monastery is the winery Sparapani. Here they make delicious Verdicchio 'Il Priori'.
You can taste these during a tasting in the cantina or at lunch in the adjacent trattoria 'Da Fiorina". Antonella is known for her delicious Spaghetti alla carbonara.
LAGO DI CASTRECCIONI IN CINGOLI
At Lake Castreccioni, better known as Lake Cingoli, it is lovely and peaceful to stroll and take a refreshing dip. This reservoir was created in the 1980s to regulate the water level of the Musone River.  In summer, it is pleasant to relax here on the little beaches, without the hustle and bustle of the coast around you.
At Baia di Popeye, have an aperol with a local snack in a raggae atmosphere.  If you're looking for just a little bit more, restaurant 'Lo Smeraldo' comes highly recommended. 
OUR

ENOTURISMO

LE MARCHE WINE TIP
Combine your visit to the lake with a wine tasting in Staffolo or Apiro, both authentic 'Castelli di Jesi'. In Staffolo you can eat delicious local food at 'Vino e cucina'
A 15-minute drive from Villa Verdicchio, you can visit the Frasassi caves. A large underground cave complex located in Parco Naturale Regionale Gola della Rossa e di Frasassi, a natural park near Genga.
The impressive 'Abyss Ancona' is the largest room in the cave system. At 180m long, 120m wide and 200m high, it is a true spectacle of stalactites and stalagmites.
Not far from the caves, the 'Tempio del Valadier is also well worth a visit. After a tough climb, the little temple built inside a cave is a beautiful and serene scene.
After all the impressions in the caves, reminisce on all the beauty during a wine tasting at cantina Accadia in Serra San Quirico.
An afternoon at the seaside?
You can at the beautiful beaches of Numana and Sirolo!  Here you can lie sheltered in the bay where the chalk cliffs of Monte Conero plunge into the azure-blue Adriatic Sea.  The beaches are full of colourful umbrellas with sunbeds for hire. At the beach bar, get refreshments and snacks.
Both towns are great for strolling around. They have a laid-back holiday vibe. In Sirolo, Piazale Marino with its promenade is very pretty, with panoramic views over the entire coastline. Here you will find delicious seafood restaurants.
From Numana, you can visit the beach of Le due Sorelle, a beautiful rocky outcrop off the coast. This beach can only be reached by boat and can be booked at the port of Numana. For lunch, we recommend 'la Torre' a beautiful restaurant next to 'il monumento al Pescatore' with terraces overlooking the bay.
En route to Sirolo and Numana, you pass Cantine Moroder.  This winemaker has some wonderful DOCG Conero Riservas on offer.  Book a tasting or enjoy lunch or dinner at one of the winery's 2 restaurants overlooking the valley.
MONTE SAN VICINO AND SURROUNDINGS
Want to get out and about actively?
A walk in the Monte San Vicino and Monte Canfaito nature reserve, offers a wonderful excursion in the greenery. Several walks depart from Pian dell'Elmo, half an hour's drive from Villa Verdicchio, including to the top of Monte San Vicino at 1480 metres. Here there is a big metal cross and you have a 360° panorama. 
The forests of Canfaito are also great for hiking with its ancient beech forests a spectacle in autumn.
A little further on is 'Elcito' an abandoned mountain village beautifully perched on the mountainside.  The village fox walks around here every day, disturbed only in summer by tourists. 
OUR

ENOTURISMO

LE MARCHE WINE TIP
On the other side of Monte San Vicino lies Matelica.  This DOCG region makes delicious mineral Verdicchio di Matelica.  Highly recommended is Cantina tenuto di piano Rustano where you are enthusiastically welcomed in a beautiful setting.
A wonderful cultural excursion close to the coast is Loreto.
Even from a great distance, you can see the upper Loreto on the horizon. It is one of the most important pilgrimage sites in Italy because of the Basilica of the Holy House of Mary.
Even if you are not Catholic, it is definitely worth a visit. There is a cosy centre with the beautiful galleries-lined Piazza della Madonna where, in addition to the famous basilica, the beautifully decorated fontana maggiore stands.
On the way back along Monte Conero, Portonovo is a nice stop. With its colourful pebble beach in a pretty bay, it is a beautiful picture. The clandestino sushi beach bar with Ibiza flair, is operated by star chef Moreno Cedroni.
OUR

ENOTURISMO

LE MARCHE WINE TIP
Just off Portonovo in Varano is Fattoria Lucesole. An Authentic winery with a diverse range of delicious wines such as the Nympha riserva, with a DOCG Conero appellation. You can dine in their agriturismo with large terrace. 
VISIT JESI and the 25 castelli di Jesi
The beautiful fortified town of Jesi, 20 minutes from Villa Verdicchio, has a beautiful old centre with pretty squares and palazzos. Its many boutiques and eateries make it a great place to stroll around.  Even in the evening, the centre is lively in summer and it is pleasant to linger at one of the many terraces.
Explore Piazza della Republica with its central Obelisk and the elegant Teatro giovanni Battista Pergolesi, named after the brilliant composer, born in Jesi in 1710.  The Cathedral di San Settimio in Piazza Federico II is also worth a visit.
But what delighted us most was Palazzo Pianetti, a beautiful Roccoco palace that now serves as a museum.
We ate deliciously at Hostaria Dietro Le Quinte.
OUR

ENOTURISMO

LE MARCHE WINE TIP
The city of Jesi lends its name to the DOC appellation Verdicchi dei Castelli di Jesi. This fresh, white wine may only be produced in 25 municipalities west of Jesi in the provinces of Macerata and Ancona. Cupramontana is one of them but, any of these Castelli is worth a visit!
North of Ancona is the large seaside resort of Senigallia with large velvet sand beaches. Besides the many beach beds, there are numerous beach bars. We enjoyed a delicious coctail with our feet in the sand at Oggi Beach.
For the gastronomes among us, there are a multitude of dining options including there 3-star restaurant Uliassi and 2-star restaurant Madonna del Pescatore.
Slightly further inland is Corinaldo, a beautifully authentic and romantic village whose medieval walls are still almost completely intact – a unique feature. The famous 'Scalinata del pozzo della polenta', a beautiful little street with brick steps and well is very photogenic.  We enjoyed lunch at restaurant 'I Tigli' with beautiful vaulted dining room. On the terrace, the chirping of crickets added a special touch.
Winery Tenuto Mattei is a stone's throw from Corinaldo. Here they make a diverse selection of wines with a good price-quality ratio. You can have lunch and dinner at Ristorante Cantina Langelina by the vineyards and with a magnificent view of Corinaldo!
The cultural town of Pesaro, birthplace of composer Rossini, is a delightful place with its many delicious seafood restaurants and beautiful coast.
Stroll along the 4 km-long coast along a pretty promenade where the Sfero Grande, a work of art by Arnoldo Pomodoro is a nice resting point.
Pesaro is right next to the Parco naturale del Monte San Bartolo, which is perfect for exploring by bike.
A little further inland, you can visit the medieval castle of Gradara on a hilltop.
OUR

ENOTURISMO LE MARCHE

WINE TIP
On the Adriatic coast, around the town of Pesaro, you will find some wineries worth visiting. Combine a tasting at a winery with a lovely day at the beach. At Cantina Mancini, you can have aperitifs in the evening sun among the coastal vineyards. This is one of the few places in Le Marche where you can see a sunset by the sea in the evening.
Vinoturismo Le Marche at its best!
"The Frasassi caves are highly recommended. Then did a delicious tasting at Sparapani in Cupramontana. Cool combination of discovery and enjoyment."
VINOTURISMO LE MARCHE - ENJOY YOUR HOLIDAY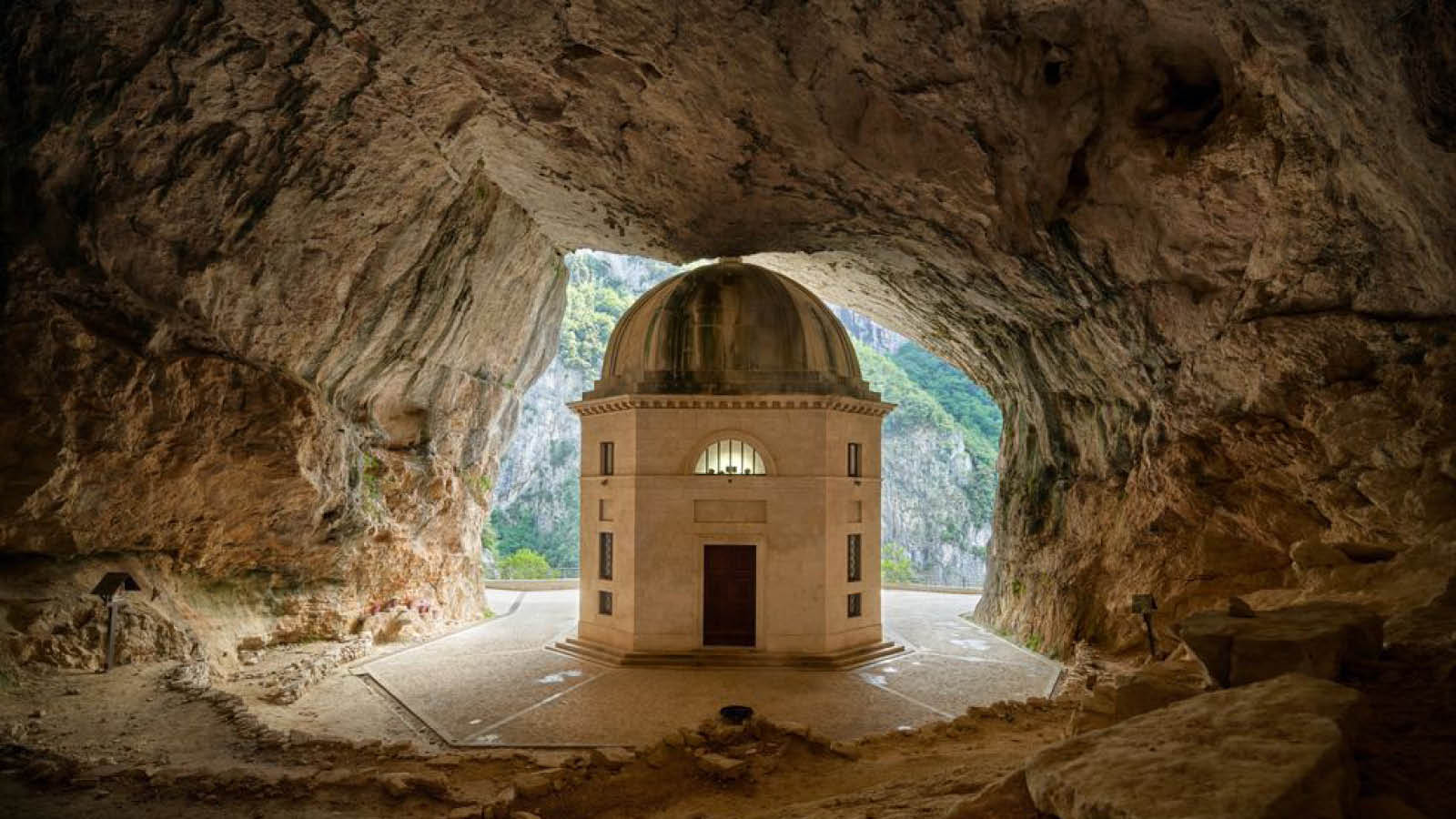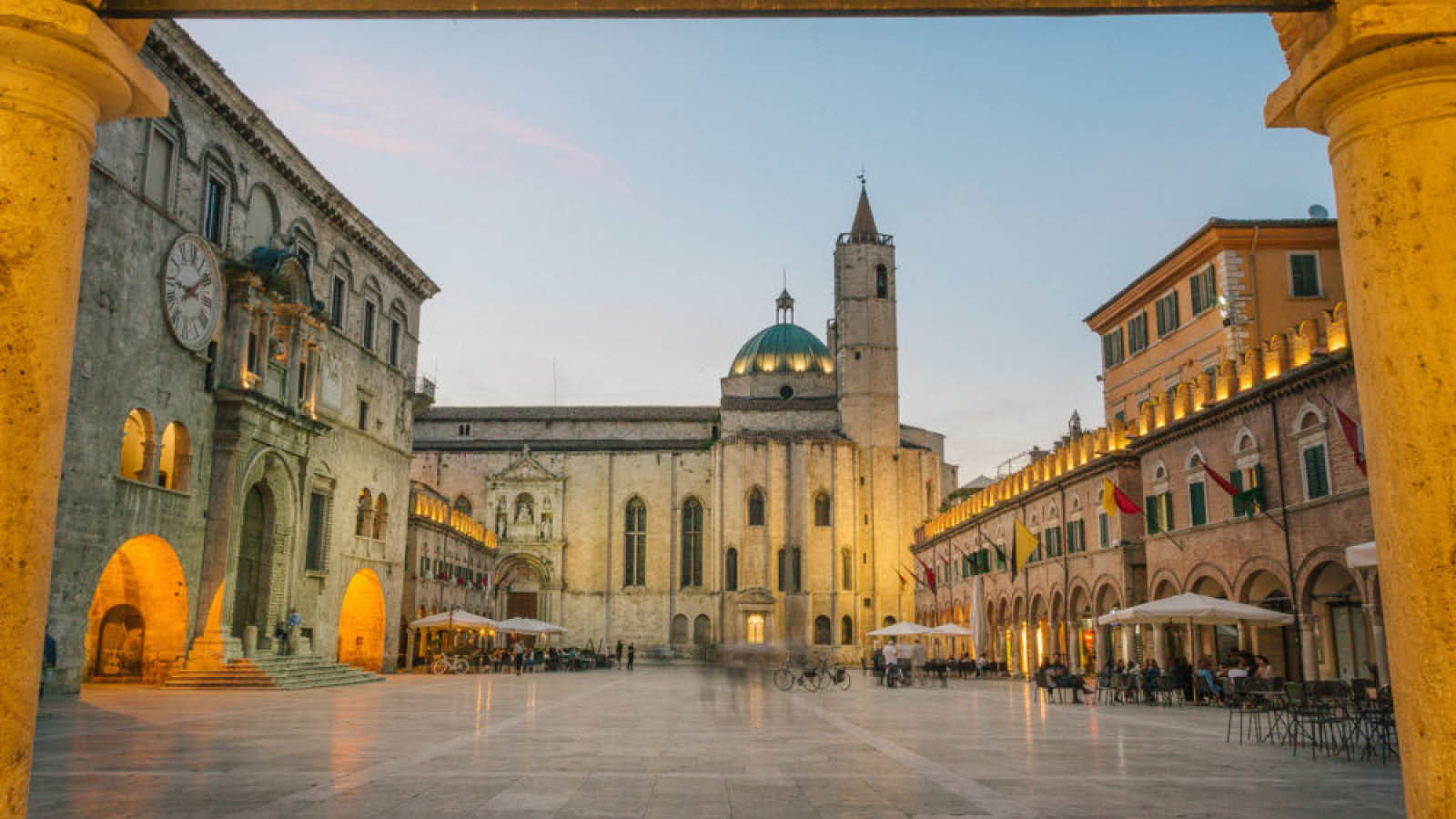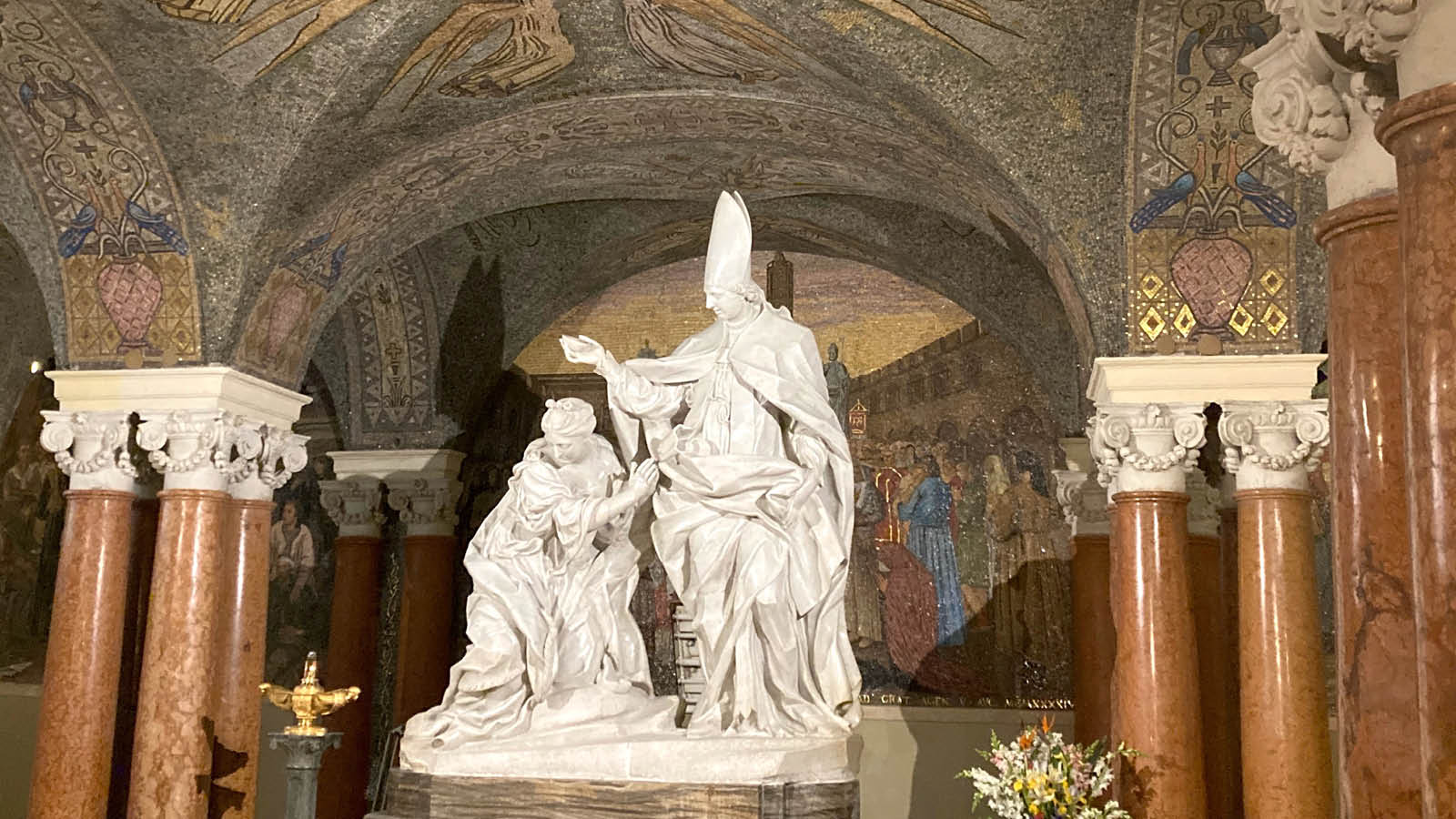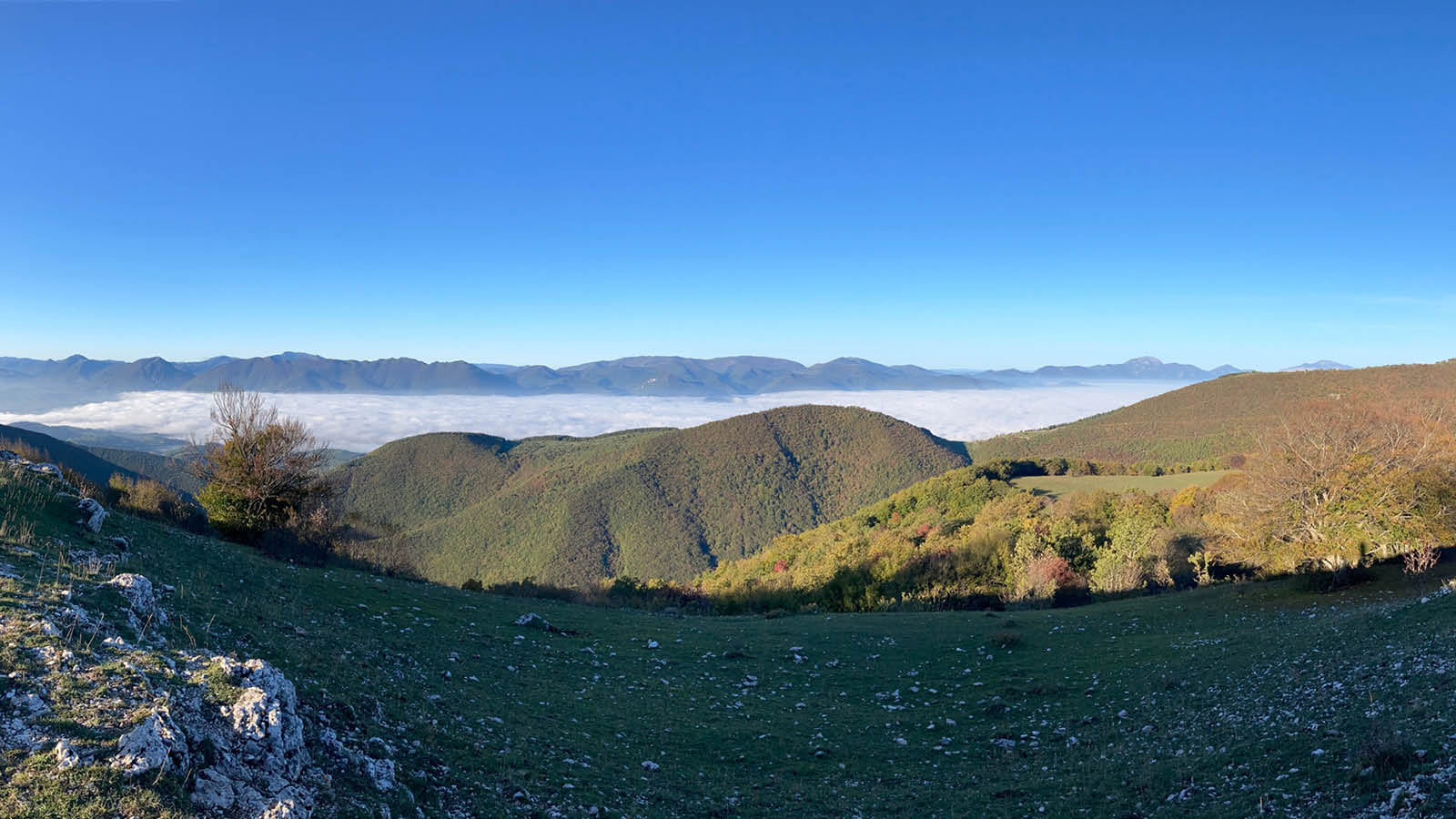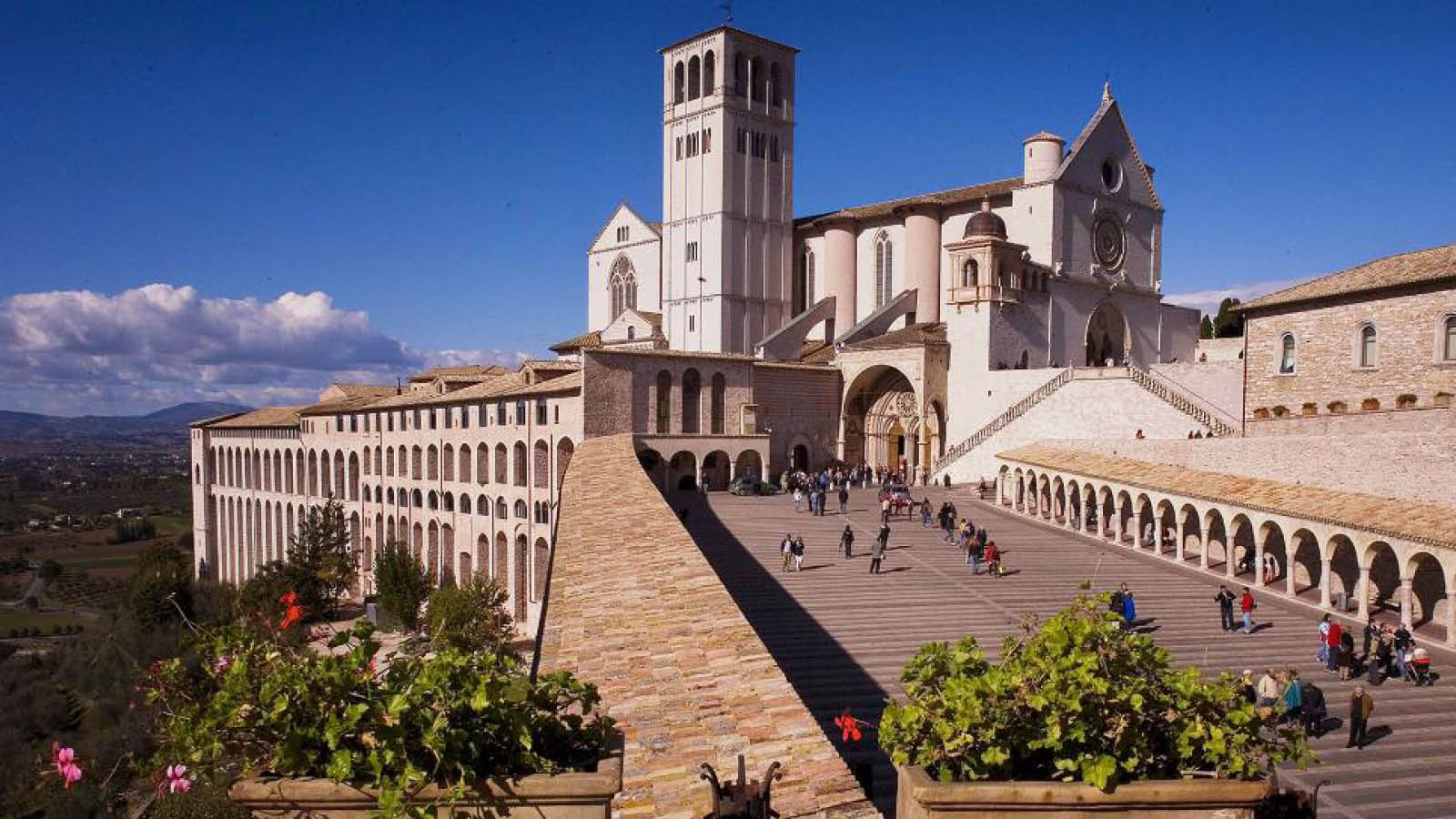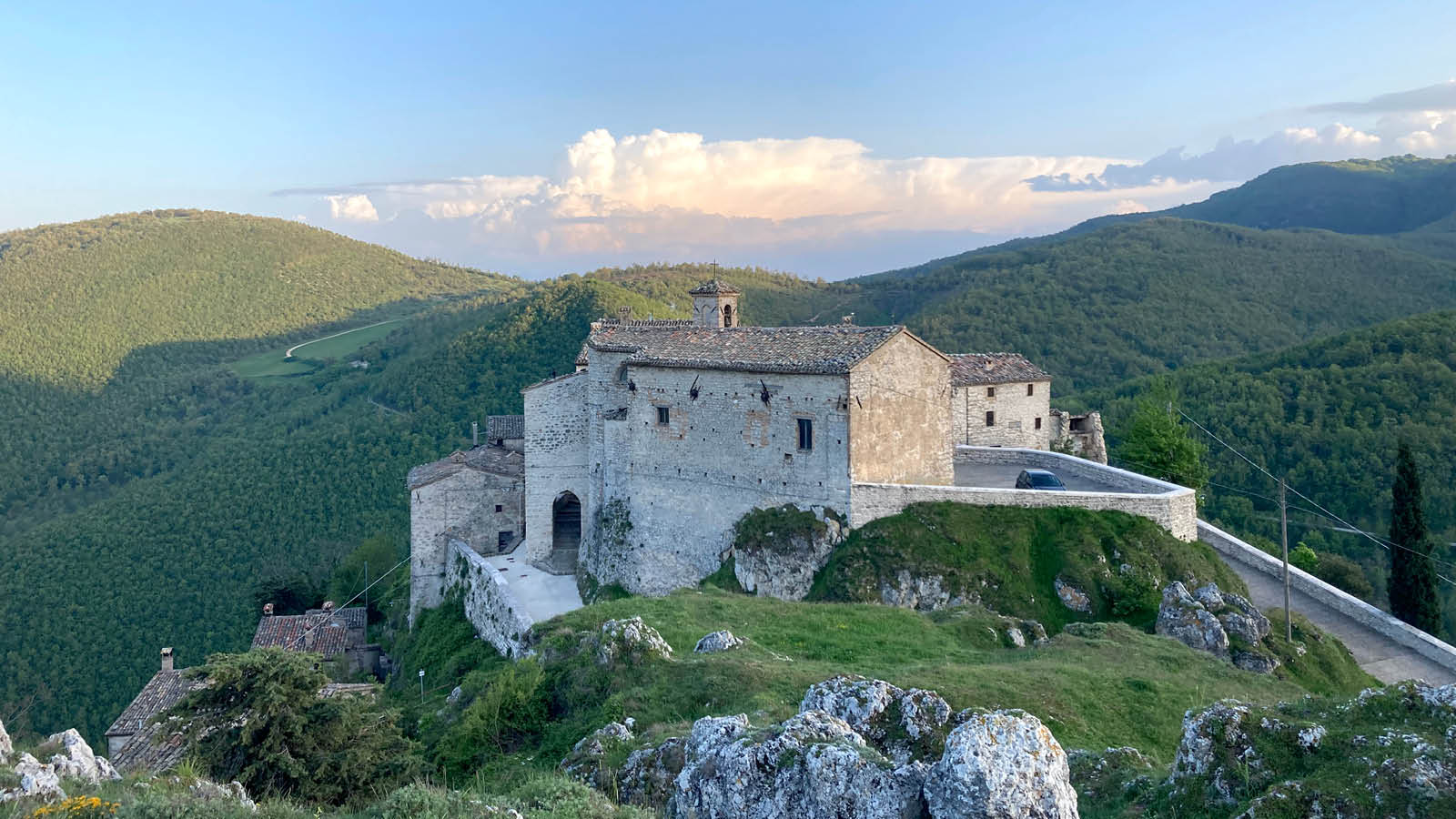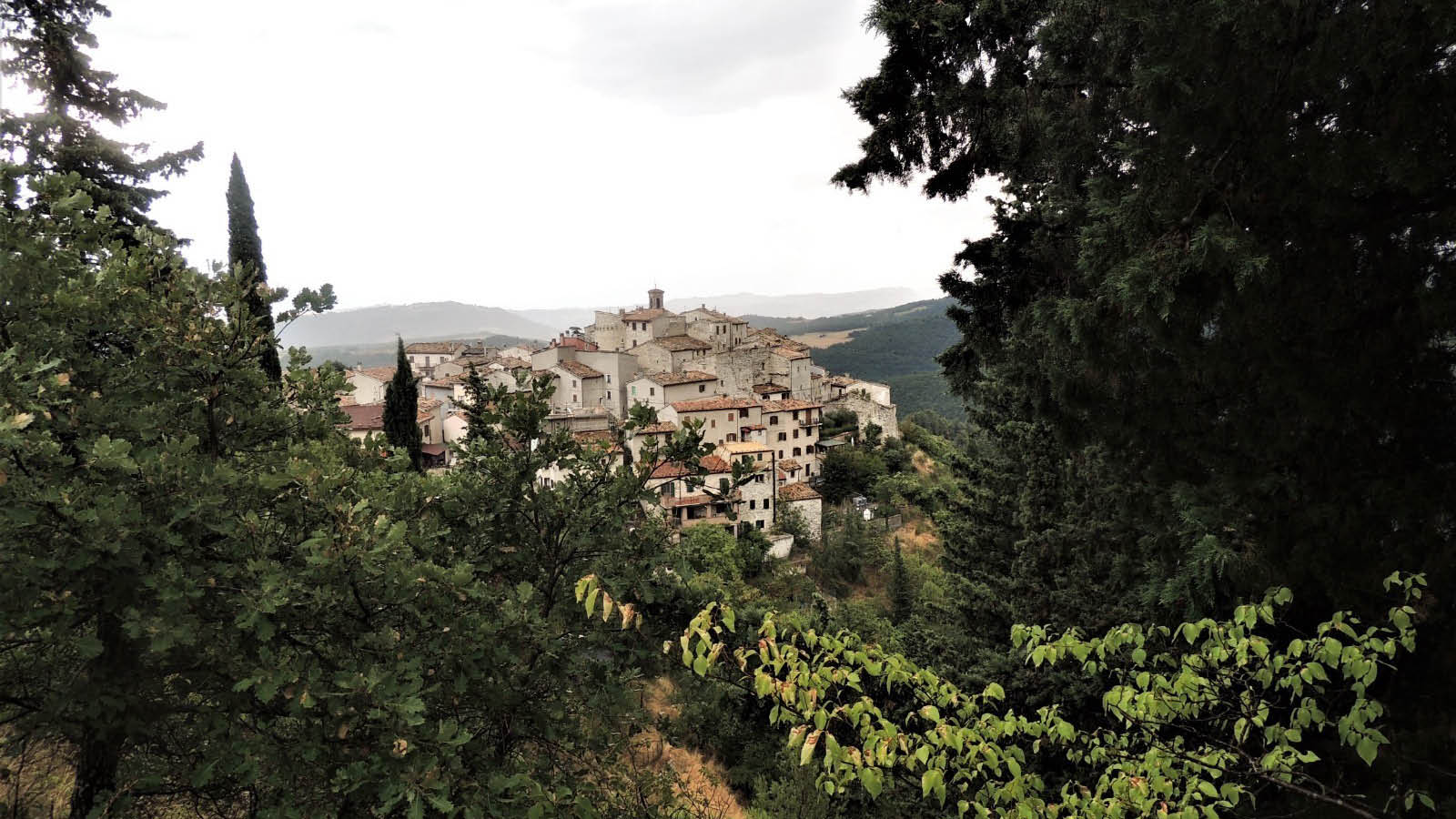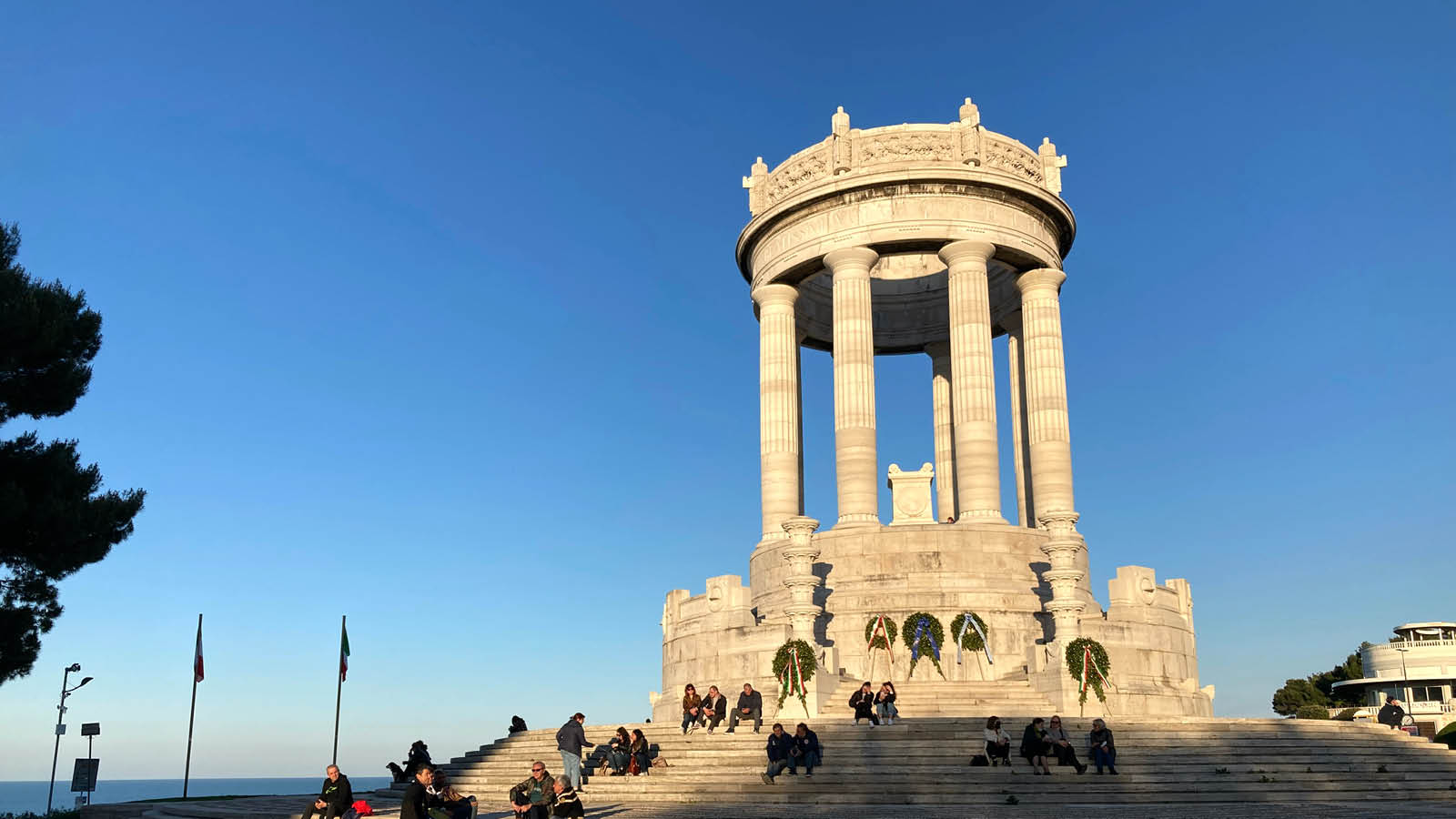 WANT TO EXPERIENCE VINOTURISMO LE MARCHE?
The ideal base for practising Vinoturism in Le Marche is Cupramontana, the heart of Verdicchio.  At Villa Verdicchio, B&B per il Vinoturismo you have come to the right place!