25 tips for Cupramontana
Cupramontana ​'capital of

Verdicchio'!
Since 1939, Cupramontana has been known as the capital of Verdicchio because of its long wine history. Indeed, grapes and wine have been produced in the area since Roman times (4th BC- 4th AD).
Due to the constant presence of monks from the 9th to the 13th century throughout the area, agriculture and consequently viticulture increased significantly, both in the vicinity of the monasteries and on lands throughout the area.
We know that Cupramontana played a leading role in the development of Verdicchio through an entry in the first land register of Cupramontana in 1471, where wine growing is described as the most valued crop.
At the end of the 15th century, families from Lombardy and Veneto settled on the abandoned lands around Cupramontana. They may have introduced the Trebbiano di Soave grape from Verona, which is genetically related to today's Verdicchio grape. These 'new' Verdicchio vines adapted to the terroir and climatic aspects of this environment. Sun exposure and soil type, along with the producers' diverse production processes make each Verdicchio wine from Cupramontana unique.
In modern-day Cupramontana, there is the local association of wineries, called Associazione Strada del Gusto, which promotes and markets Verdicchio.
Wine Label Museum and Enocupra
As the capital of the Verdicchio wine region, the wine label museum is obviously on No 1 of things to see, besides the many wine producers of course!
The MIG (Musei in grotto) is in the beautifully vaulted cellars of the former convent of S. Caterina. This wine labels museum tells the history and traditions of Verdicchio wine. Here lies the largest wine label collection in the world. Very nicely presented in the atmospheric, authentic space.
At EnoCupra, the MIG's cuprense wine bar, you can taste local wines. Magdalena & co are happy to explain your tasting. In summer, aperitifs are fun in the old monastery garden. Often with live music or DJ set!
Chiesa di San Leonardo and chiesa di San Lorenzo
Cupramontana's 2 churches with their typical turrets are very recognisable on the village skyline. They are definitely worth a visit in piazza IV novembre, the village's central square where it is quiet to relax in the shade of the trees.
From Villa Verdicchio you can walk straight into nature. A beautiful walk starts at the edge of Cupramontana on the Campo Boario and winds past vineyards and fields. A nice stopover is Eremo dei Frati Bianchi, an old Hermitage monastery of the white friars from the 11th century. With natural protection from the surrounding rocks and forests, it is a lovely place to cool off.
Poggio Cupro is a medieval hamlet with ramparts near Cupramontana. This ancient castle was built before the year 1000 by refugees from the destroyed Roman town of Cupra Montana. The church of San Salvatore is located on the highest point of the ancient castle of Poggio Cupro, and dates from the 12th century.
Since 1939, Cupramontana has been known as the capital Verdicchio and it lives up to this title with no less than a dozen Verdicchio wineries in a village of 4,500 inhabitants. Be sure to book a tasting at one of these white wine producers. Here you will realise how versatile the Verdicchio grape really is. Every Verdicchio wine you taste is different. That has to do with the weather conditions, the terroir and the farmer's know-how.
Sagra dell'uva grape festival​
Come celebrate with us at the end of September during the 'Sagra dell'uva', the four-day grape festival dedicated to Verdicchio. Where this local white wine flows richly and you can taste delicious Marchegian specialities. A must for any wine lover!
Read more about Sagra dell'uva.
Every third Saturday in July, the white wine for which Cupramonta is famous is put in the spotlight. All Cupramontana producers are present in the bar of the MIG where they pour their wines and explain their product. There will be musical entertainment and ambiance in the streets around the old town.
L'infiorata – corpus domini
On Sacrament Day, the second Sunday after Pentecost, the infirorata is celebrated in Cupramontana. This is when people decorate the village streets with flower carpets. There is also an open-air celebration of mass in Piazza IV novembre, and finally, after mass, there is a procession along the flower carpets. The priest walks in front under a canopy; he is the only one allowed to walk on the flower petals. A beautiful spectacle to witness as it breathes the atmosphere of yesteryear and you get to know authentic Italian life.
Every Monday there is a market in Cupramontana from 8am to 12pm. You will find a wide offer ranging from fruit and vegetables, local cheeses and meats, clothes, household goods, table linen, plants and herbs etc. The market is located around the old centre which is closed to traffic.
On Saturday mornings, the 'Cupra in caminta' hiking group led by Alberto and Livio is on standby.
From the Campo del Boario, on the outskirts of Cupramontana, they leave at 8am for a walk of about 13 kilometres. Anyone can join for free to walk along. Each week a different destination is covered. For instance, not only did they climb Monte San Vicino, but they also visited the beautiful mountain village of Elcito on the crests of the hills, as well as Cristo delle Marche. The villagers are happy to welcome you!
Prefer to hike at your own pace? Then you can do one of the 3 beautiful walks mapped out from the Campo del Boario. Follow the green, blue or brown arrows.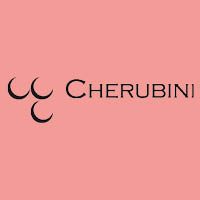 Cantina Cherubini ​
Central to the village we find Cantine Cherubini, a winemaker making Verdicchio in the traditional way. A full flavour on the palate and high alcohol content. Most of their Verdicchio is sold as 'sfuso', from the tank. Locals bring their 'damigiane' to be filled on site. These are large round mouth-blown glass bottles from 3 to as much as 60 litres in which wine was traditionally stored. They also have some good bottled wines.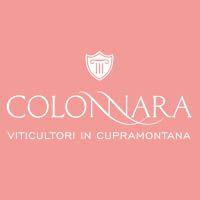 Colonnara ​
The yellow wine tower of Colonnara -which used to ferment wine- dominates the skyline of Cupramontana. Since 1959, when 19 winemakers founded colonnara together, Verdicchio has been produced there. In the early 1960s' with the appreciation of the Verdicchio DOC, Colonnara experimented with the potential of keeping this white wine and making spumante. Today, their Ubaldo Rosi Brut Metodo Classico Riserva Verdicchio Doc, is among the top 100 best bubbles in the world.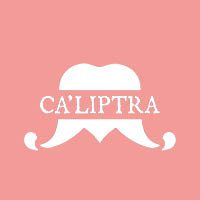 Ca'liptra ​
In 2012, Ca'liptra was established on the outskirts of Cupramontana in the S. Michele district. This is undoubtedly the warmest area of Cupramontana with full sun exposure, from south to south-east, and a gentle breeze from the Adriatic caresses and refreshes the steep hills. Ca'liptra cultivates 8 hectares of land divided between vineyards, olive groves and arable land, for a total of 24,000 bottles a year. The name of this winery comes from the caliptra, a part of the vine's flower that, like a cap, protects and encloses the inflorescence until flowering and then detaches from the flower.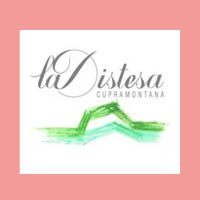 La Distesa ​
La Distesa is a certified organic farm primarily dedicated to growing vines to produce high-quality natural wines.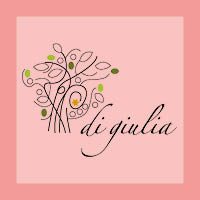 Di Giulia
Giulia cultivates a compact set of three hectares of land, facing east, at an altitude of 470 m above sea level. The heart of the vineyard is surrounded by olive trees, a microworld full of diversity: four grape varieties (Verdicchio, Montepulciano, Sangiovese and Cabernet Sauvignon), and 13 varieties of olive trees.Giulia makes six natural wines including a sparkling wine in the manner of the Romans.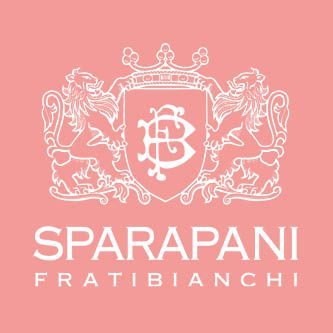 Sparapani ​
Since 1955, Antonietta and her family have been welcoming guests to their trattoria 'Da Fiorina', where delicious carbonara is still served today. Later the winery was added and now it is already the third generation in the family business.Sparapani makes some very fine wines including the Verdicchio 'il priore' which received 'Tre bicchieri', the highest rating in the leading wine guide 'Gambero Rosso'.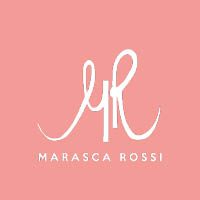 Marasca Rossi ​
This winery started by the 3 Marasca brothers makes delicious wines in the tradition of their grandparents, but in a modern way. Some of their vines are more than 40 years old, a gift from their grandparents, while others are young and fresh, planted by them.All together, they cover an area of about 5 hectares in Monte Roberto, in the heart of the oldest area of traditional Verdicchio production.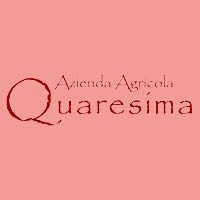 Quaresima ​
Following in the footsteps of Aurelio Quaresima who started with a 3-hectare vineyard, always surprising guests with his wine, it is now son Ivo and nephew Donatello who continue the winery with the tradition and tricks of their father and uncle.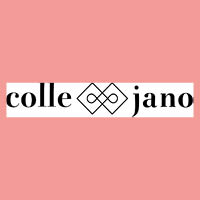 Colle Jano ​
The Colle Jano farm lies on a natural amphitheatre formed by the "five timeless villages" Cupramontana, Monte Roberto, Castelbellino, San Paolo and Staffolo. In 2016, Filippo and his wife Giuglia decided to purchase the 7-hectare estate and focus as a family business on growing vines, olives, fruit and vegetables, aromatic herbs and keeping bees and farm animals. They aim to restore historic vineyards and valorise old varieties of Verdicchio, using conservative farming techniques.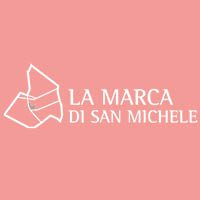 La marca di San Michele ​
La Marca di san Michele is an organic wine producer. Five hectares of their vineyard are planted with Verdicchio and 1 hectare with Montepulciano; the grapes are harvested by hand and processed with care and respect without pesticides or fertilisers. One of their wines comes from each vineyard.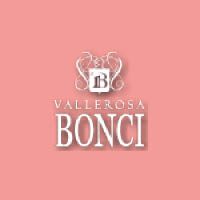 Vallerosa Bonci ​
The Azienda Agricola Vallerosa Bonci has been producing and selling wine for four generations. It currently owns 30 hectares of land, 26 of which are cultivated with specialised vineyards for the production of Verdicchio dei Castelli di Jesi Classico with controlled designation of origin. The special microclimate, the careful selection of the grapes, the many years of artisanal winemaking experience, now combined with the most modern winemaking systems, place the Azienda Vallerosa Bonci in a leading position in the wine and sparkling wine sector.
Orietta in Piazza IV novembre, central in old Cupramontana, serves Pizzas and traditional Marchegian cuisine. Be sure to try the 'Conigilo con olive' (rabbit with olives), a delicious dish. In summer, sit outside in the pretty square of the old town.
Open Friday and Saturday evenings and Sunday afternoons
Gina is a large family restaurant that has been serving typical Marchigian dishes since 1968, but is best known for their pizzas! Here they make pizzas by the running metre served on a board. Per half-meter, you can choose 2 flavours. This makes it nice to share with the whole table. There is a terrace in front where you can enjoy all the goodies in the garden.
Open from Thursday to Monday for lunch and dinner, on Tuesday lunch only, closed on Wednesday
At trattoria Anita, you imagine yourself in days gone by. Lovely antique interior that evokes an atmosphere of yesteryear. Yolanda, the owner, also has a few years on her clock, but she has everything under tight control in the room. They don't have a menu here, it's a daily menu you are served. Her signature dish is the homemade lasagne as an appetiser.
Open every day for lunch and dinner, closed on Tuesdays
Sparapani's family-run business makes wines and also has a coffee bar and lunchroom. Here, honest local dishes are served with the house wine. A delicious glass of Verdicchio il priori with a plate of pasta by Antonietta always tastes good!
Open every weekday from 8am to 3pm, Saturday from 9am to 5pm, Sunday closed
Fancy a coffee, aperitif or an ice cream? You can go to Ruggero for all this. Enrico runs this bar, his mum makes the fresh home-made ice cream with delicious flavours like Gelso nero (black mulberry). For a coffee on Mondays when the market stallholders are there, or for a tasty aperol in the evening sun. 6 days out of 7 they are here for you!
Open every day from 7.30am to 00am, closed on Fridays
For an authentic, Italian coffee, bar centrale is the place to be. A café, a cappuchino or an aperitif, enjoy it on the pavement or at the bar together with the locals.
Open every day from 5h30 to 00h00, closed on Thursdays
For a coffee and 'cornetto' (stuffed croissant) or another 'dolce' (pastry), this is the place to be. This patisserie makes delicious sweets and pieces of pizza to take away. You can also eat them in the dining room or on the spacious terrace in the shade of the trees.
Open daily from 6.30am to 8.30pm, closed on Tuesdays.
At bakery Mille Molliche you will find delicious freshly baked bread and pastries. You can also have a coffee inside or on the terrace with a delicious biscotti di mosto. Breakfast and lunch with sandwiches, pizza and snacks prepared in house.
Open every day from 7am to 1pm, closed in the afternoon and on Sundays.
Near Cupramontana, you will find plenty of other restaurants that are definitely worth a visit. Check out the dining options in neighbouring Castelli di Jesi here.
Villa Verdicchio - B&B for winelovers
At Villa Verdicchio you stay on the outskirts of Cupramontana, so you can get to the village on foot, but still enjoy blissful peace and quiet. You will stay by the vineyards with a beautiful panoramic sunset over the mountains. In this former winery, you stay in a stylish suite with large private terrace or room with a view. In this base for wine lovers, they serve a delicious breakfast with local products.
La Girandola - B&B di charme
Erik and Isabelle will accommodate you in an old farmhouse that they converted into a cosy and charming B&B. You will stay in one of the 3 rooms or the 4-person flat in Poggio Cupro, a medieval hamlet near Cupramontana. In the garden you will enjoy the peace and quiet and the views of Monte San Vicino.
Casa Vaniglia - luxurious appartement
Nathalie is happy to welcome you to Apiro in a flat with a warm minimalist, wabi sabi atmosphere. It has a private entrance, terrace and you have private use of the swimming pool. The house is quietly located in beautiful nature and you have stunning views all around.